​The directors of Camp Wa-Klo are advocates for girls. Dr. Maurer and Tammy truly understand the personal rewards, such as gaining confidence, independence, and a sense of belonging, of a summer camp experience for girls of all ages. They recognize the unique learning environment that camp offers and constantly seek to provide the girls and young women in their care with the most wonderful experience that summer camp can offer.
Tammy Fortune, M.Ed
Director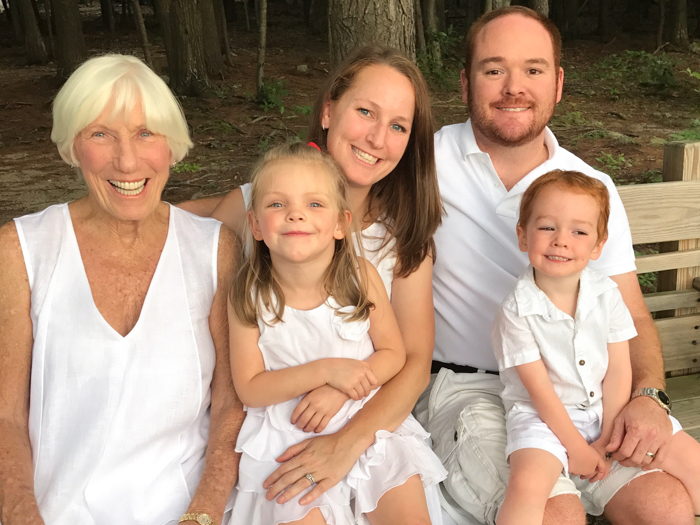 Tammy has been at Wa-Klo since 1996 starting as a camper in Pop Out 2. Since then, she has moved up the ranks and is now one of the Directors. Through the years, she saw the impact Wa-Klo had on each camper. Girls would attend for the summer and leave with more confidence and better self esteem as they were able to grow and develop themselves in a supportive and encouraging environment. Seeing this, Tammy knew that it is critical for girls to have a place to go where they can get away from the social pressures and the daily bombardment of technology!
It was at camp that Tammy realized her passion for youth development. She first attended the University of Denver where she earned a bachelor of arts in Sociology and played Division I lacrosse. After this, Tammy attended Boston College to earn her Master in Education with a focus on elementary education. She went on to teach 8th grade math and algebra for several years before becoming a math specialist. Despite her love for teaching, Tammy knew her place was at Wa-Klo.
Dennis and Tammy couldn't think of a better place to raise their children than at Wa-Klo; Alliyah, John and their dog, Dublin, join them at camp every summer. Dennis has also spent his summers on Thorndike Pond ever since he started at a boy scout camp just across the lake in 1996.
Dr. Virginia Maurer, MD
Director Emeritus

Ginger Maurer was a camper at Camp Wa-Klo in the 1950's where she was also the camp bugler. Ginger grew up in Rockville Centre, NY and became a surgeon. After many years of general surgery, Dr. Maurer focused her talents in breast cancer surgery, where she is currently a predominant breast cancer surgeon on Long Island, NY. She went back to Wa-Klo in the 90's to check the camp out before sending her two daughters there. Dr. Maurer fell in-love with Camp Wa-Klo all over again. Both her daughters, Kim and Tammy, attended camp for many years as campers, and Tammy now serves as one of the Directors.
Dr. Maurer believes that Wa-Klo is the ideal setting for girls and young women to challenge themselves, develop individual talents, and strengthen social relationships with others. Dr. Maurer loves directing a camp, which allows "girls to be girls and where women support women."