We hire approximately 40-45 counselors and 10-14 support staff each summer, and we start the hiring process in the fall and it continues well into the new year.
For further information or if you have any questions, see our Staff FAQs or contact us via email at info@campwaklo.com or phone 1-978-225-3292.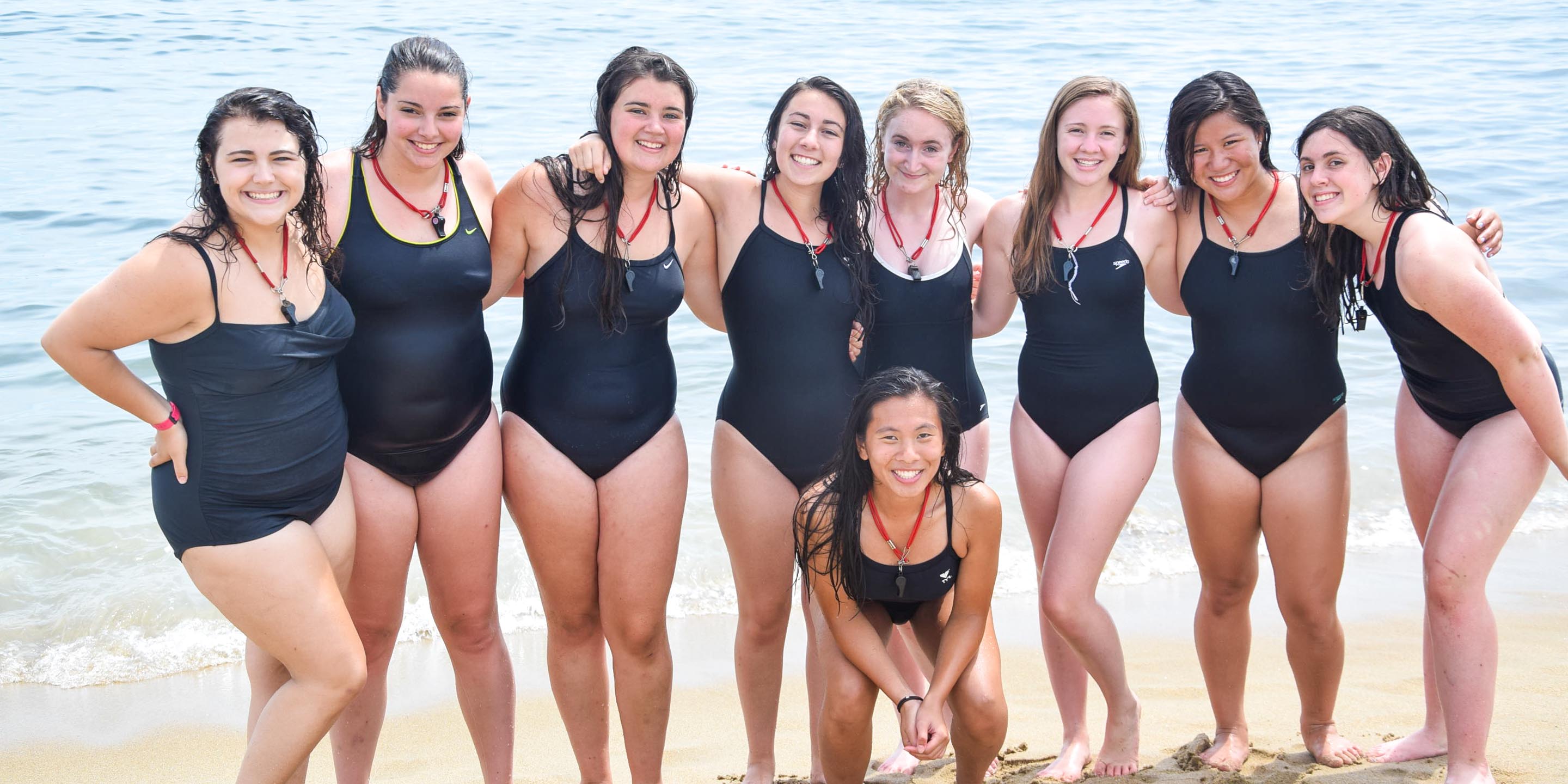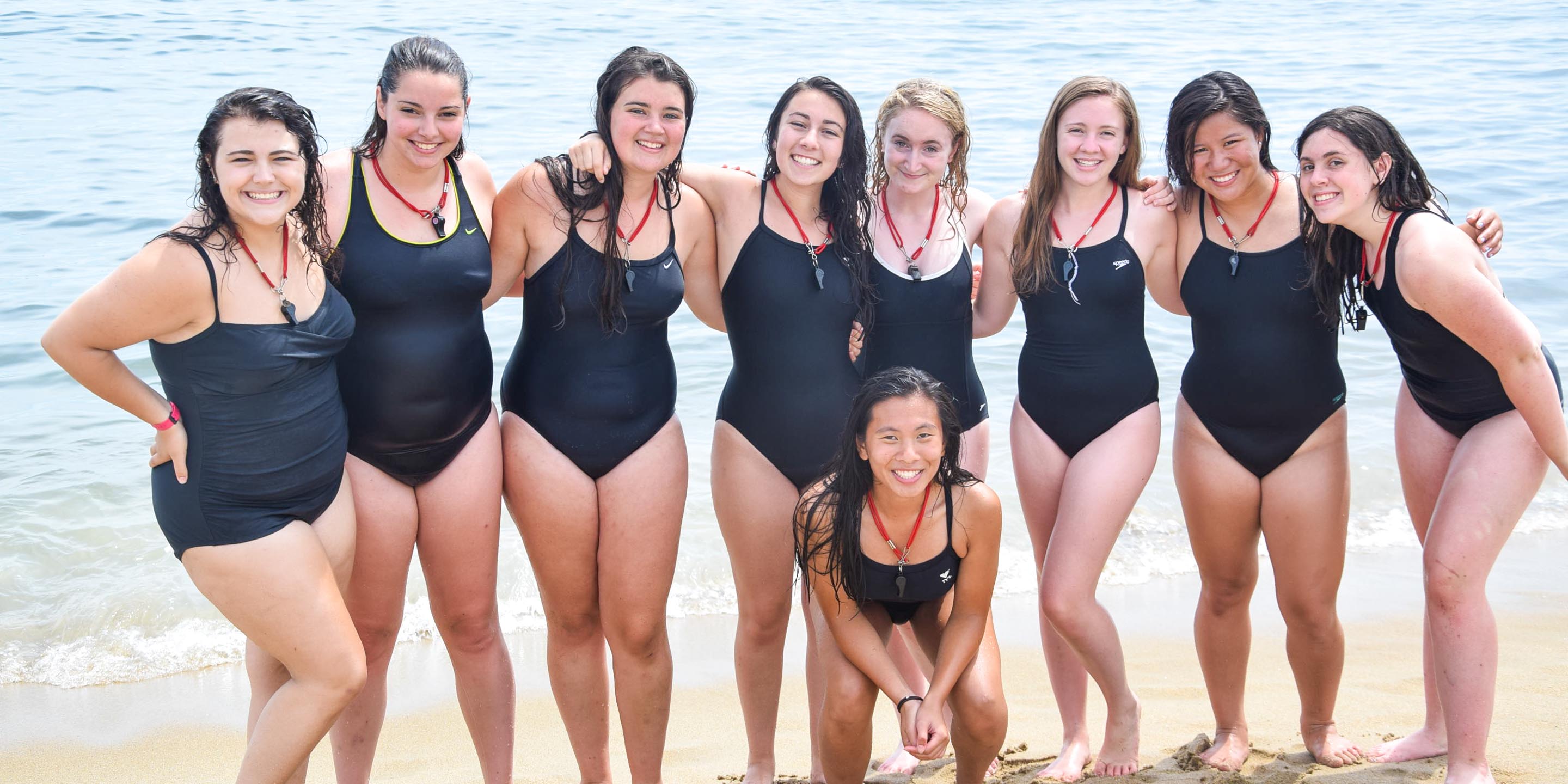 I worked at Camp Wa Klo in 2015 and 2016 and they were the best two summers of my life.Poppy B.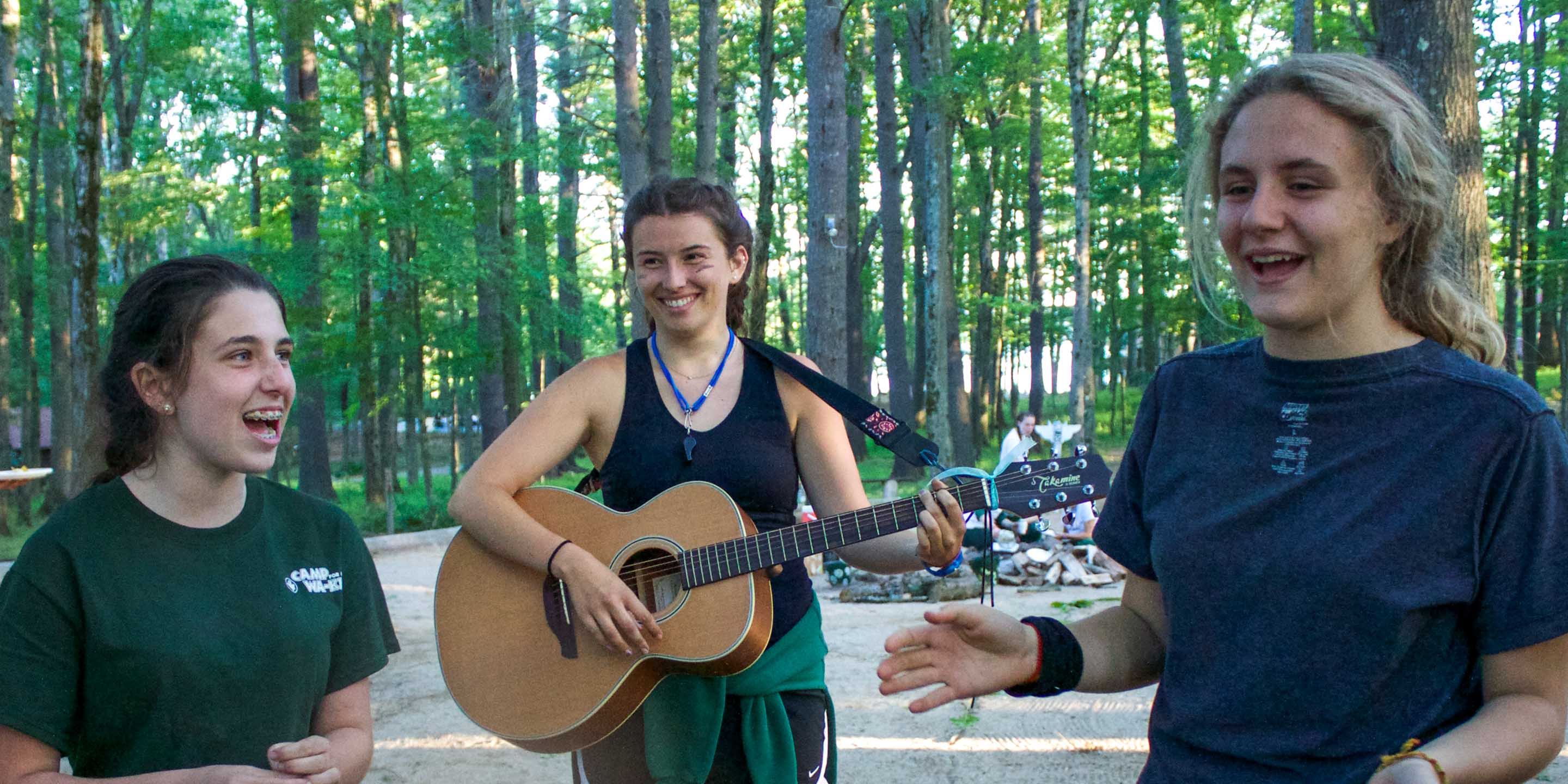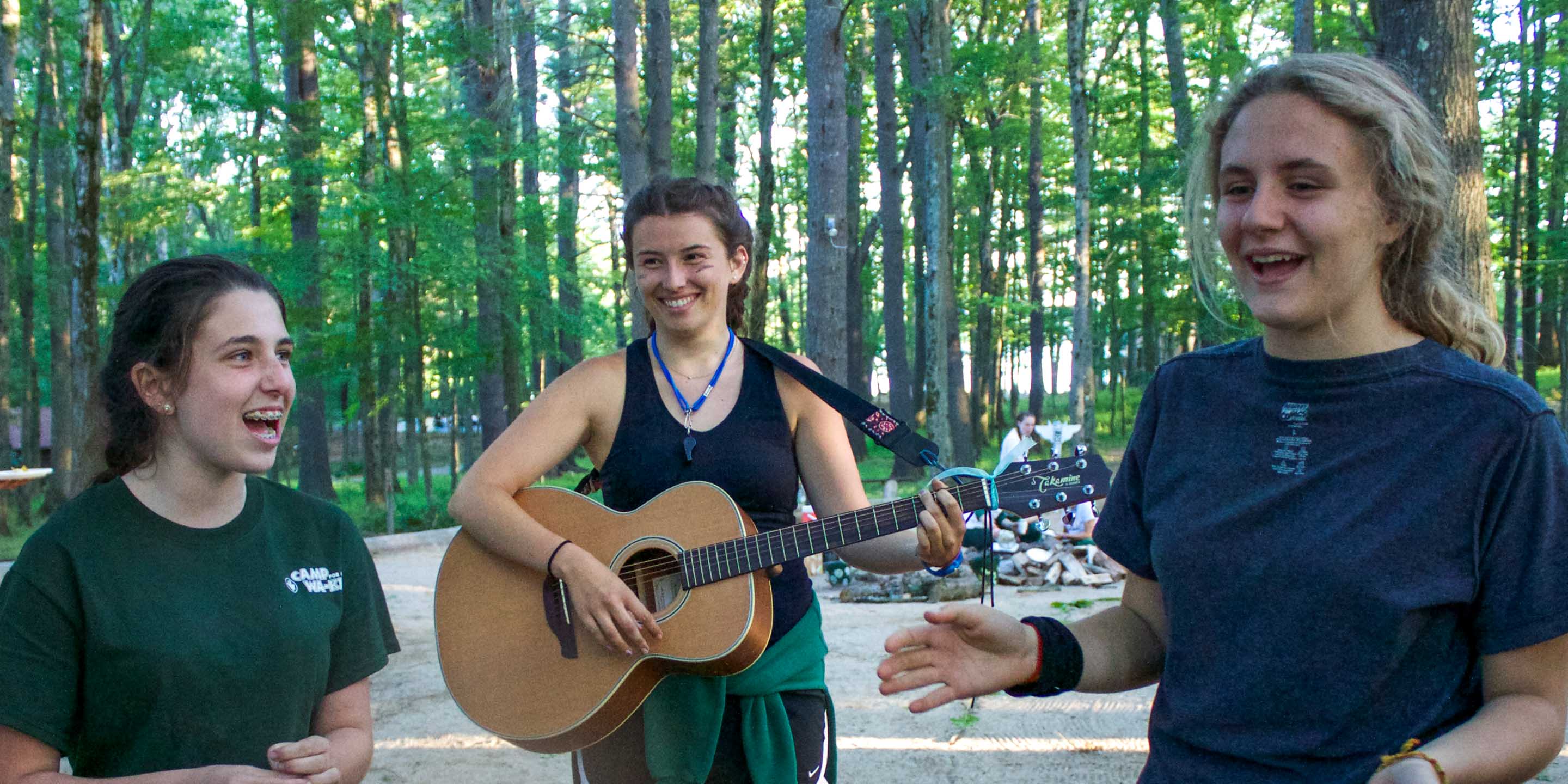 We hire our women counseling staff as both activity specialists and bunk counselors. We have equal emphasis on land, water, creative arts, and equestrian programs. We look for counseling staff that can do a variety of activities not just one. We have 5 activity periods in one day, and soccer is only offered once during the day. So, our counselors need to be specialists in more than one area on the most part. However, we do have full-time positions in Equestrian, swimming, tennis, and archery.
Activities Offered at Wa-Klo
Water
Water skiing, wakeboarding, motor boat driving, sailing, windsurfing, swimming, kayaking, canoeing, rowing, and crew.
Land
Tennis, archery, field archery, gymnastics (tumbling, beam, vault), running, animal care (bunnies, calves, sheep, donkey shetland pony and goats), fitness and aerobics, fencing, volleyball, basketball, soccer, field hockey and lacrosse.
Creative Arts
Musical drama production, drama production, acting workshop, arts n' crafts, 2D art (painting, sketching, etc.), 3D art (sculpture, ceramics, etc.), stained glass and dance.
Equestrian
English horseback riding
Counseling Staff Requirements
• Women 19 years or older/at least 1 year of college-university is optimal
• Enjoy working with children
• Experience, certification and/or activity expertise
• Sense of humor, flexible, responsible, great attitude, and keeps children as the number 1 priority
Benefits for Counseling Staff
• A rewarding experience
• Making a difference in a girl's life
• A 24-hour day off per week
• Day off transportation
• Some evenings off and 1 activity period off a day, alternating rest periods off, and most nights off from 10:00pm-12:30am
• Great food
• Beautiful setting
• Friendly people with which to work
• Room and board
We hire both men and women to work to keep Wa-Klo functioning as beautifully as it can. Our support staff, on the most part, works behind the scenes and does not have a direct relationship with the campers. However, all staff has the same goal in mind, "To give the best camping experience possible for everyone."
Support Staff Roles
General maintenance
Kitchen staff
Dining room and housekeeping staff
Secretarial
Support Staff Requirements
• Women or men (at least 14 years of age—however, we prefer the minimum age to be 18-years-old)
• Enjoys physical work
• Able to work in a team and individually
• Takes direction well
• Sense of humor, flexible, responsible, great attitude, and keeps children as the number 1 priority
Benefits for Support Staff
• A rewarding experience
• 24-hour day off per week (depending on role there are breaks during the day)
• Day off transportation (for staff that lives on campus and does not have a car)
• Beautiful setting
• Friendly people with which to work
• Room and board (for staff living at camp)
• Lunch provided once kitchen is open for all staff
As well as counselors and support staff we have a number of other positions around camp, these being;
Area Heads (Unit Leaders/Division Heads)
Oversees a specific age group of campers and counselors and ensures that social and emotional needs are met.
Supervisors
Individuals that create the core team who plan and organize the running of Wa-Klo. They oversee the staff in their respective areas as well as ensure that the campers are learning and growing during their time there.
Office Staff
Field phone calls from families as well as prospective families. These two staff members are a vital part of our summer team as they are the first step in communication between the rest of the administrative team and families. They also help organize trips and transportation and support the administrative team in any other way needed.
Facilities Team
Keeps everything in ship shape. They take care of our grounds and buildings and make sure that everything is in order.
Head of Riding
Is responsible for our campers who take part in the riding program; pairing them with horses, grouping them, and assigning counselors to teach the girls. The head of riding also is responsible for our 12 horses; recognizing when a horse needs to be schooled or if one is becoming sick. This person also evaluates the riding staff that she oversees.
Head of Swim
Evaluates each of our campers' swimming levels. Groups campers into swim levels and groups. Oversees the swimming staff.
Head of LTGs
Teaches two classes a day to the two different LTG levels (first year and second year). Supports and gives feedback to the LTGs. Helps the LTGs organize one day program as well as one night program a summer.