For girls in 6th and 7th Grade, our counselors help with the daily needs of the children such as ensuring that the girls brush their teeth and hair, apply sunscreen and bug spray, and much more. Our counselors are surrogate parents and are there to help with all of the little things that families do at home for our Inters.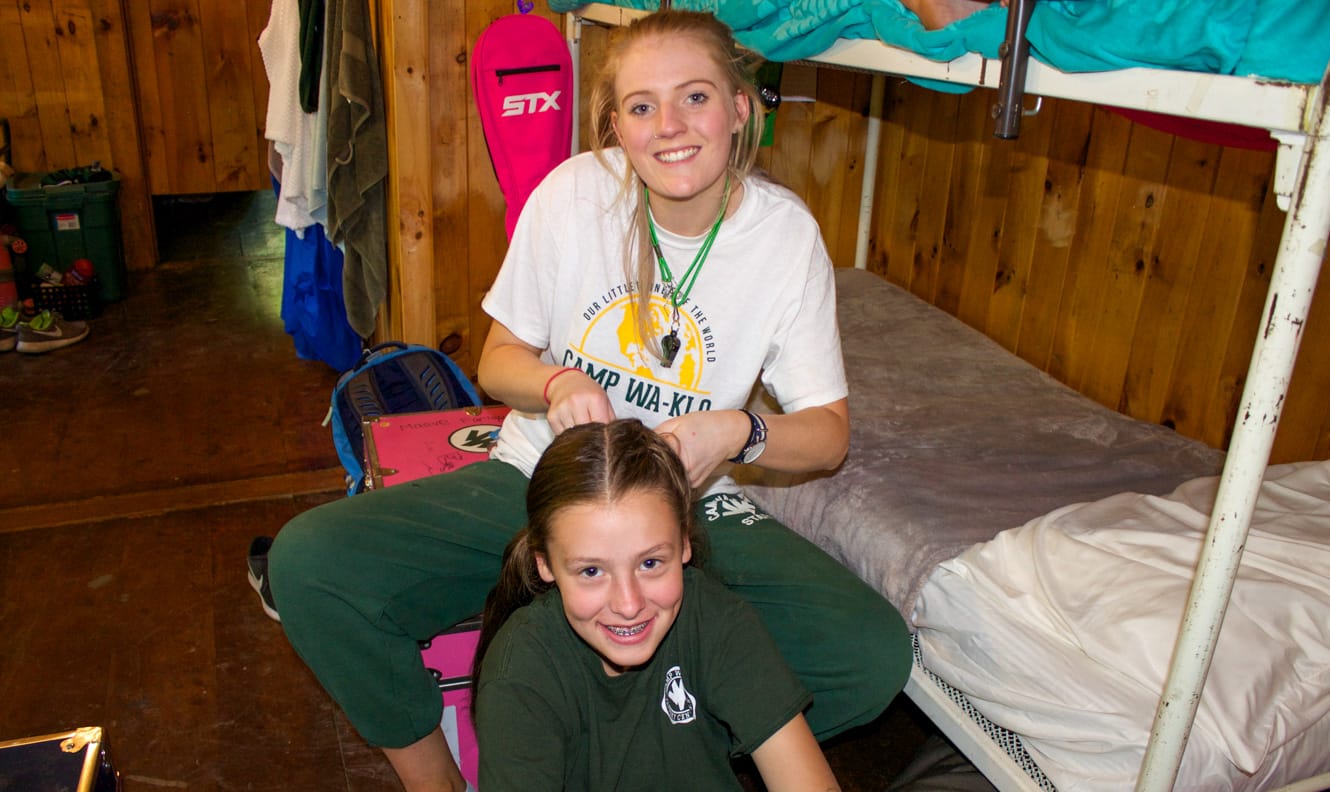 Every day, the Inters have a rest hour after lunch. The girls enjoy playing games and doing activities in their bunks, writing letters home, reading books, and listening to music. The rest hour is a wonderful time for girls to enjoy some down time and get ready for the rest of the day!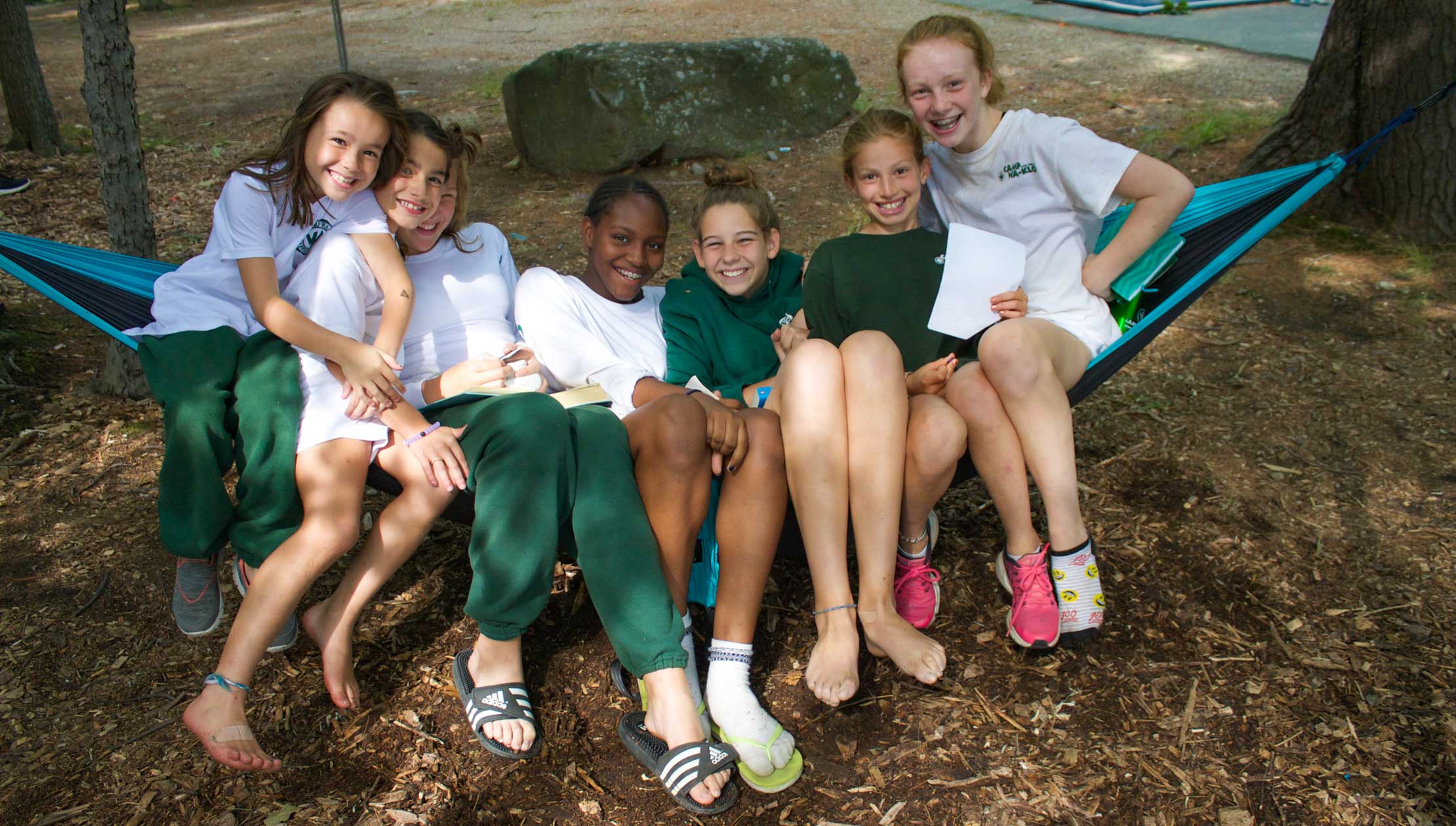 We have two classes with an age restriction and for girls in 6th grade, this is the first year they are able to participate in crew and stained glass. These are wildly popular at Wa-Klo!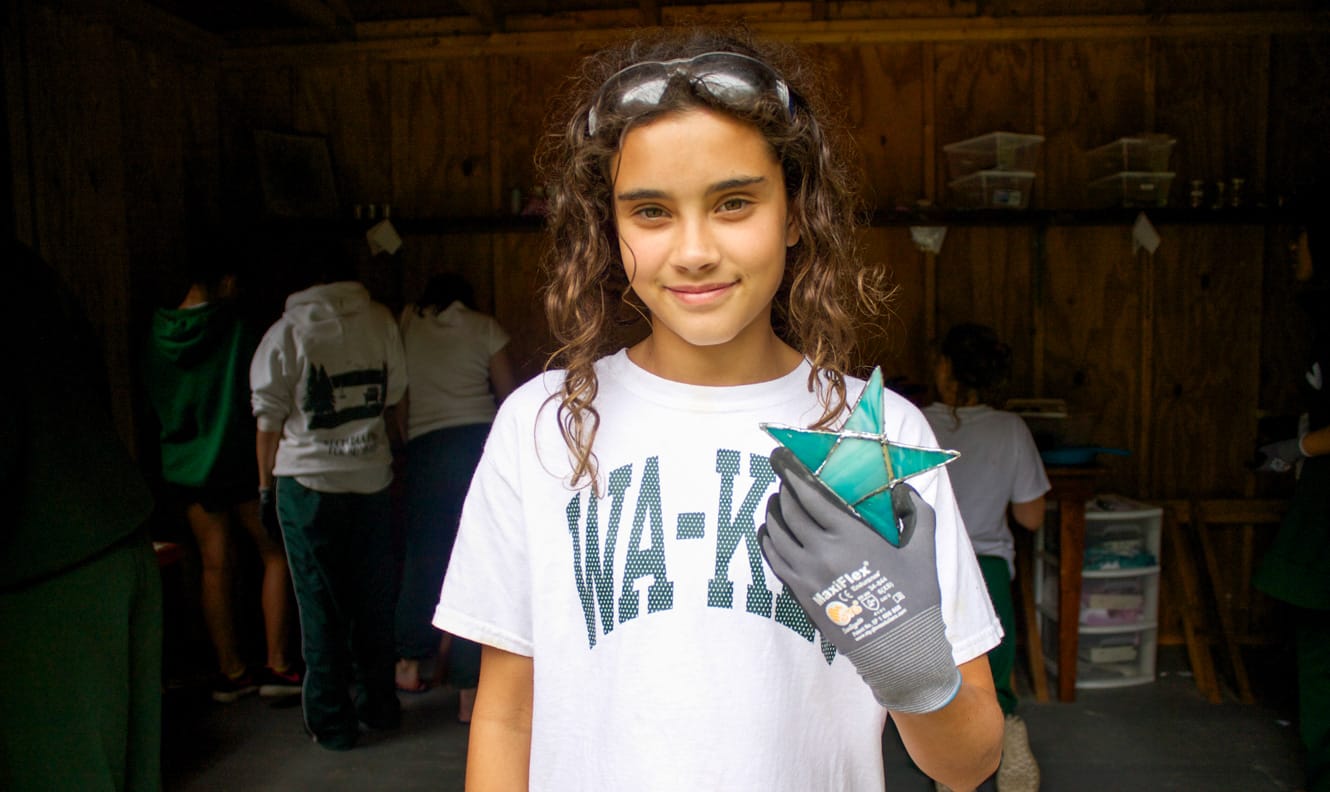 Girls currently in 6th and 7th grades are offered a guided trip option. The guided trips Wa-Klo offers are exploring the white mountains and going to and a water park, going outdoor rock climbing, or going white water rafting down class 4 and 5 rapids. These are all optional trips that the girls can pick or they can choose to stay at camp and have a special schedule.